I, finally, decided the
date for returning
to Japan!! Before leaving Japan, I got
a one year open ticket
; I can change the return date which is valid within one year after leaving. For several reasons why a few people have already shown their interest for visiting here in summe, and I must have to do some works hard if I would go back to Japan earlier, so I will stay here as much as possible. It means you should reserve my room
as soon as possible
,haha.


I will leave here at September 4th, and I will arrive at Narita
September 5th at 18:30 p.m.
I never expect your reception.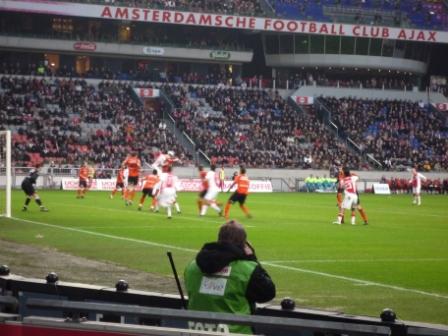 By the way, yesterday, I went to watch the football game at the stadium to which I had gone for watching international friendly match as shonw you before. This time, I and a teacher, I got to know here, and his friend watched the Holland league game,
Ajax(3rd)
vs
FC volendam(18th)
. Though, usually, Ajax tends to prevail, the game was highly strained(perhaps, due to previous game, UEFA cup). However, eventually, Ajax defeated FC volendam 2 to 1. So I could
save and survive
my life.

続きを読む